Hello! I'm Valeria. I've Been Building Websites for 20 Years
My name is Valeria Terlita. From my interest in programming I have become what I am today; an orderly, punctual, stress resistant UX/UI designer and web developer with strong problem solving skills. Through education, courses and experience I have developed into a solid User Experience designer pet passion for programming. I like to work in teams to achieve the best possible result together with my colleagues. I always find it a challenge to apply the latest digital innovations and techniques in my field of work in order to continue learning and growing. My colleagues often describe me as humorous, calm and clear in my communication. I am broadly adaptable and practical in nature which makes me feel at home quickly in many organizations.
I am very familiar and skilled with applications such as Sketch and Adobe Suite HTML & CSS. I have gained a lot of knowledge and experience through research, research methods and testing. This includes user testing, research and setting up questionnaires.
Following this, I have also done the consultancy process. This experience not only focuses on average users, but also on users with a disadvantage, for example people with an illness or disability. I find it important that the end user runs through an application intuitively, from beginning to end. In which conversion optimization plays an important role. Actually, a web project is only successful if it is understood without much explanation. User needs are always central. I work with the Agile and SCRUM method. Recently I also obtained the PSM1 (Professional Scrum Master) certificate.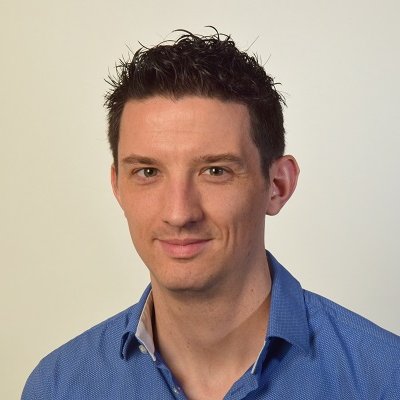 Nick Winkelman
Project Leader Digital Marketing
Itho Daalderop
"Valeria is an enthusiastic designer with a lot of passion for her profession. Both with more and less technically inclined people, she can communicate in the right tone. And during or
before testing her designs, she knows how to put any kind of people at ease. I am sure that our project will be a success!"
Remco Geerdink
CFO Probegin B.V.
in the Netherlands and Ukraine
"Valeria works very accurately on her projects and has a great eye for detail.
Designing and making good flows for websites and apps are her specialties, she knows how to quickly adapt to the wishes of the client and the target audience."
Lisanne Linneman
All in Administratie &
All in Redactie
"Valeria is an incredibly nice woman to work with. She knows her business and always thinks two steps ahead. I hardly have to explain what I want, or she has already worked it out for me. Everything is negotiable and she works very quickly. And not unimportantly, the atmosphere is always good!"
User experience (UX) design